BURKS SELF PRIMING PUMPS

Burks Pumps Self Priming Pump Models
Burks Pump Model 10WA6 | 3WPT3A | 10WPT5 | 10WPT5X | X5WST5 | X5WST5X | 3WT3A | 5WT5 | 10WT5X
These self priming pumps are designed for use in such pumping applications as Industrial Processes, Dewatering, Sprinkler and Irrigation as well as Liquid Transfer
---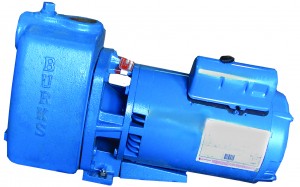 FOUR POSITION CASING

Discharge can be located in any of four positions. Casing is close grain iron of 30,000 psi minimum tensile strength. Back pull-out design eliminates the need to disturb piping should the pump ever require service – the casing stays in the line.

Of the latest hydraulic design for maximum efficiency, impeller is balanced for vibration-free operation and threaded onto stainless steel motor shaft. Burks Pumps WA6 Series
 

ENCLOSED GLASS FILLED NORYL® IMPELLER*

Of the latest hydraulic design for maximum efficiency, impeller has molded in brass insert threaded onto stainless steel motor shaft. *Noryl® Impeller is not designed for use with hydrocarbons.
 

MECHANICAL SHAFT SEAL

Standard self-adjusting shaft seal for temperatures to 225°F (107°C) and pressures to 150 psi (1034 kpa). Ceramic seat and carbon seal face for long trouble-free service. Special seals are available for higher temperatures and fluids other than water.
 

MOTORS

Standard pump motors are of open drip proof (ODP) construction and are rated with jet pump service factors for continuous duty operation. Motors are 56 frame size with NEMA standard mounting flange, one piece threaded stainless steel shaft and ball/ball bearing construction.
 

FACTORY TESTED

After careful assembly and inspection, EVERY pump is factory tested and meets Hydraulic Institute standards.
Looking To Purchase Burks Pump Products Online?
Browse Burks Pump Catalog's Self Priming Pumps Product Listings
Burks Pumps Self Priming Pump Series: WA6 Series | WPT Series | WST Series | WT Series
Authorized Burks Pump Distributors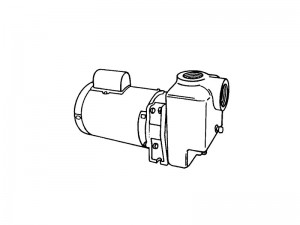 Shop Online & Save Today!
FOR PRICES THAT CAN'T AND WON'T BE BEAT!
Shop Burks Pumps